Something weird happening for me when I stalemate with NWO a character belonging to Poison.
Best displayed with an image I guess. Play by play isn't showing 25 rounds and the post battle stats still shows 3 of my minions alive and well.
It is not a browser issue as I can replicate on both IE and FF.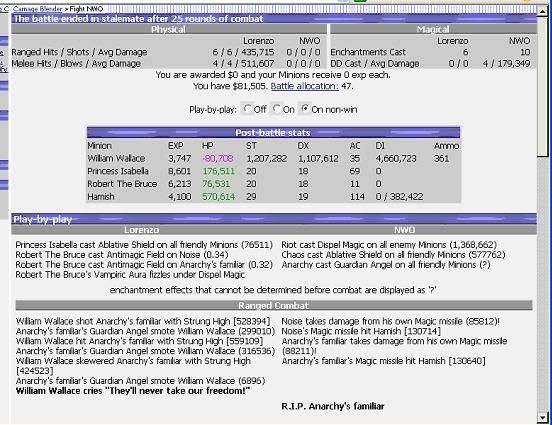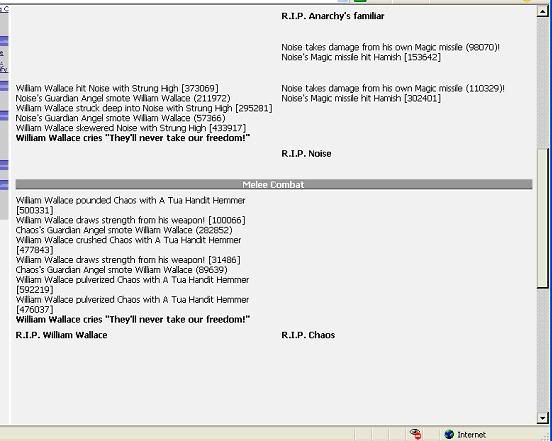 Ignore the double "R.I.P. Anarchy's familiar" as that was caused by my crappy C&P. There's only actually one showing on the real play by play.