Ok, this is kinda stolen from the other thread, but i really got this idea from a long time ago on another forum:
This one's different. Just name the game as it may be available on another system. Person that gets the screenshot correct gets to post the next screenshot for a round of guessing, and so on. Make sure that the image does not have the name in the site of the picture/properties.
I'll start it off, here's my screenie: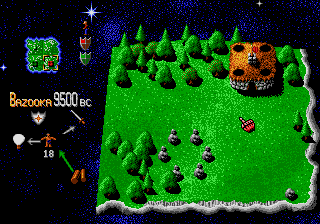 Happy Guessing! I think i know what the first guess might be, =P
Check the very next post to know how to post an image...