I just finished reading Michael Crichton's novel State of Fear and it was very interesting indeed. He brought up some good points about some things, including global warming, wildlife preservation, the power of the media, etc. If you're ever looking for a good, modern day, technological thriller, check out this book, or any of his books for that matter.
Before I read this book, my thoughts on global warming were probably just the same as everybody else's... carbon dioxide levels are increasing too much, causing the "Greenhouse Effect", melting polar ice caps, rising sea levels, etc. But now I'm not so sure anymore. So I did some more research, and found this.
Note: Obviously, it is extremely easy to find evidence that supports global warming. I was specifically looking for evidence that went against global warming for the purpose of this thread. And yes, some of it did come right from Crichton's novel.
All graphs are from NASA's Goddard Institute for Space Studies.
First and foremost, I'm not saying the Earth isn't getting warmer. I still believe it is, just very very subtly, and for different reasons than everyone thinks.
Here's some facts for you:
1. Global temperatures have only increased by about a third to a half of a degree Celsius in the last 100 years.


2. Sea levels are rising at a rate of 1.8mm per year. At that rate, we might lose some nice beaches... in a few hundred years...
3. Earth's atmosphere consists of 78% nitrogen, 21% oxygen, 0.9% argon, and 0.03% carbon dioxide, and the rest is other trace gases like hydrogen, neon, ozone, etc. Carbon dioxide levels have increased from 316 parts per million to 376 parts per million. That's about 0.0025%. Is it possible for such a small difference to suddenly cause a worldwide phenomenon such as "global warming"?
Next thing is, the Earth warming up and rising carbon dioxide levels has been happening since the Earth was born. Look at this graph, which shows CO2 levels and temperatures from 400 million years ago.




The Earth goes through periods of glaciation and different "ice ages" about every 100,000 years. Then it heats up, then glaciates again. We are just coming out of an ice age, so naturally the Earth should be warming up.
Of course, all that is estimated, so nobody can know for sure, but it supports my argument so I'm going with it ;-)
And there's one more thing... if you still believe that humans are behind "global warming" then it might be because of urbanization in general, not carbon dioxide specifically. Here's some more graphs for annual temperature records for some major cities around the USA.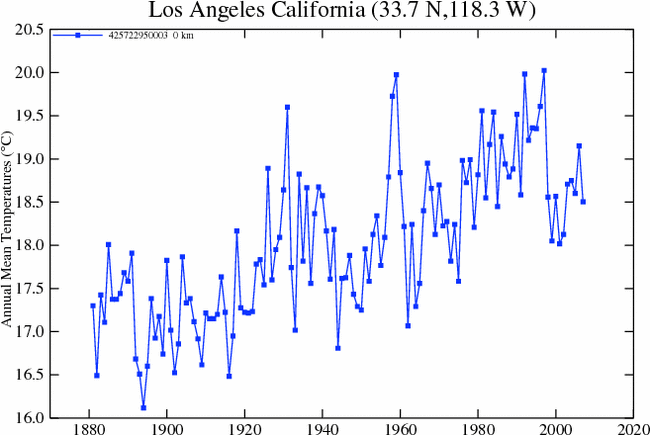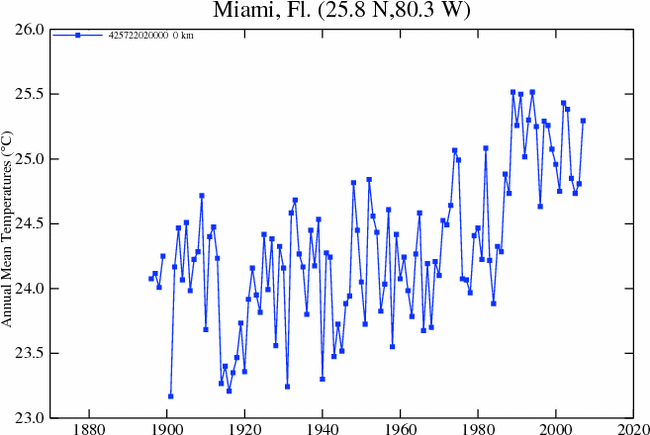 The temperatures are rising... but it could just be because of more people and more skyscrapers and concrete rather than carbon dioxide levels. Now look at the records for these smaller, rural towns:

Ellsworth, Kansas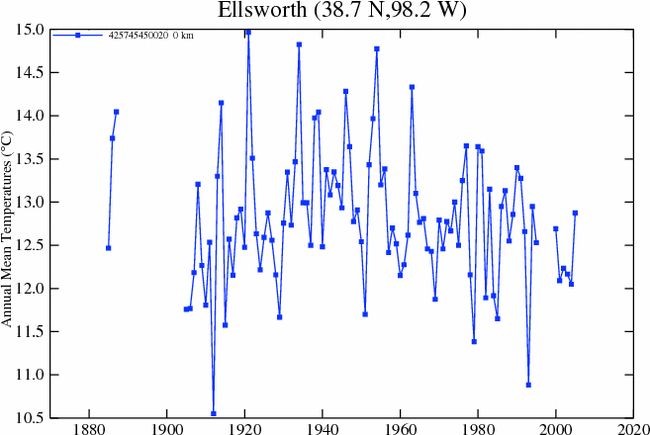 Kodiak, Alaska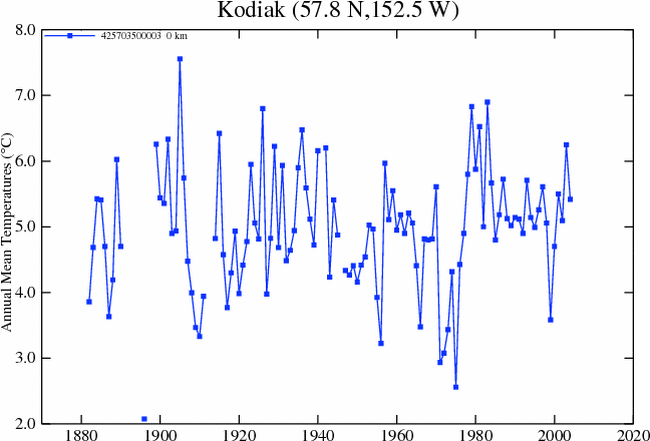 Guthrie, Oklahoma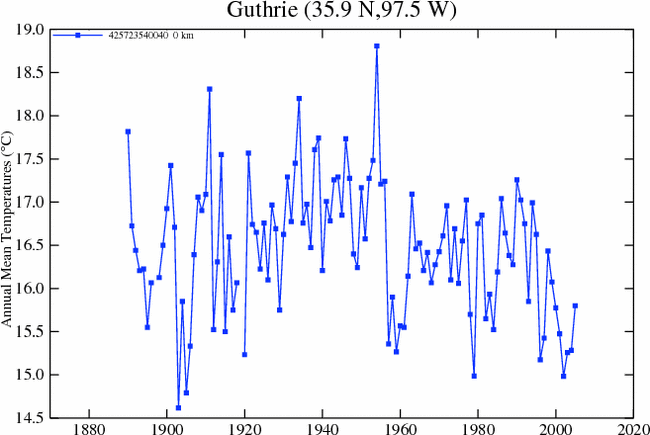 There's something called the "heat island effect" which I won't go into detail about, but you can read about it here. It basically says that the land and air around large cities is warmer than surrounding countryside due to more people, skyscrapers, and concrete. So if enough large cities are heating up their surroundings, it will obviously raise the average temperature of the Earth by a small amount.
And just so you don't think I'm only talking about the USA, here's some more graphs for large cities and rural towns around the world, if you're interested.
Large cities:
Buenos Aires, Argentina
London, England
Riyadh, Saudi Arabia
Moscow, Russia
Hamburg, Germany
Paris, France
Vancouver, Canada
Bangkok, Thailand
Beijing, China
Smaller towns:
Colonia, Argentina
Cape Hooper, Greenland
Clyde, NWT
Tabligbo, Nigeria
Ostrov Kotel, Russia
Alice Springs, Australia
Vostok, Antarctica
Halley, Antarctica
Scott Base, Antarctica
So, after you've read all that, what are your thoughts on global warming now?