I love UPS. Tracking their deliveries reminds me of watching my late sheepdog try to herd cats. Remember that computer I ordered on November 23rd? I purchased 3-day shipping. I mistakenly thought I would get it after three days. Nope, for I used UPS.
The concept was simple. The package would start in California, make its way to a hub in South Carolina, and it would make a quick ride over to me in northern Georgia. Three business days. Bing, bang, boom.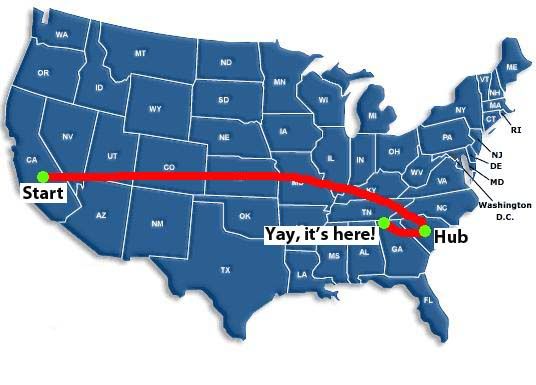 But UPS had another idea. What's the best way to show customer support? How about a free vacation? Let's make it Hawaii! And off went my computer to surf the sandy beaches. Without me.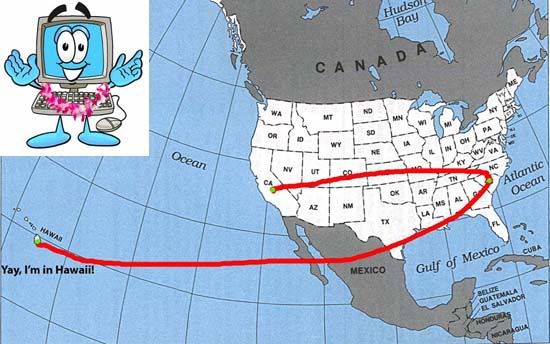 Then UPS decided the package needed to return to its HUB in California to start the trip over again, and from there, back to South Carolina.
At this point, I'm hoping UPS screws up again and sends it to the Virgin Islands. Hawaii's nice, but the Virgin Islands have more allure. I figure I don't need the package until Christmas, so it might as well enjoy the vacations.